Look at this beauty of a cover for The Comic Book Story of Baseball.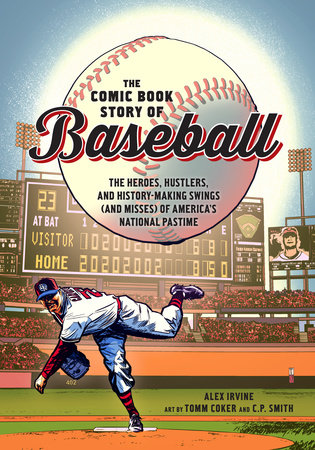 It's a full-length graphic history of the game from stool ball through yesterday's box scores, with art by Tomm Coker and C.P. Smith. I'll share pages as I can, but right now I'm basking in the cover (and wondering if the Indians are ever going to lose).
The book is out May 8 from Ten Speed Press, but you can preorder it now through the retailer of your choice via this Penguin Random House page.
If you are a baseball journalist, broadcaster, player, or marketing person, hit me up on Facebook or Twitter (@alexirvine) and I'll try to make sure you get a copy.