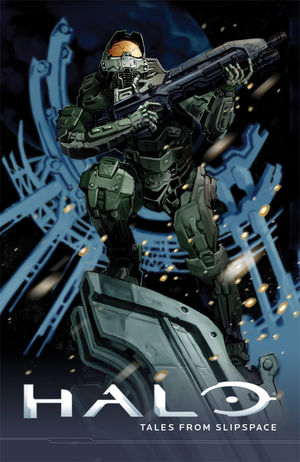 Halo fans, if you were curious about what that Flood organism was doing aboard the Spirit of Fire at the end of Halo: Escalation…or if you ever wondered what Serina was referring to when she said, "Something has happened" at the end of Halo Wars…
You can read my story "Something Has Happened" and find out!
It's the leadoff piece in this terrific new anthology called Halo: Tales from Slipspace. I got my copies yesterday and read the whole thing last night. The stories are cool, and the extra art in the back of the book is excellent added eye candy.
Check it out at your LCS!